Reblogged from: Center for Jewish Studies Blog. (Go to the original post…)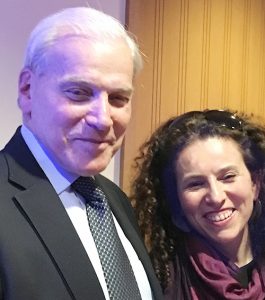 Sarah Wildman '88, an award-winning writer and regular contributor to the New York Times, presented the 36th Annual Samuel and Dorothy Frankel Memorial Lecture on April 5, in the Daniel Family Common at Usdan University Center. The event was sponsored by the Center for Jewish Studies and organized by Dalit Katz, director of the center.
Wildman spoke on what she'd learned about the Holocaust in writing Paper Love: Searching for the Girl my Grandfather Left Behind (Riverhead Penguin, 2014).
Read more.