Reblogged from: Special Collections & Archives at Wesleyan University. (Go to the original post…)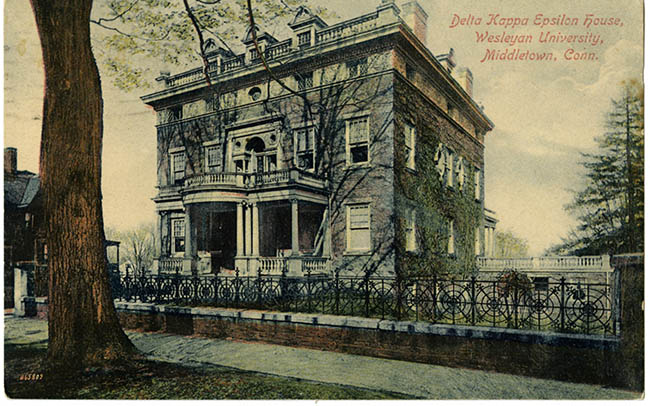 We recently received this postcard as a donation from Steve Humphrey '63 by way of Philip Rockwell '65 MALS '73. It's a postcard showing the old Delta Kappa Epsilon house, which was torn down in 1928 to make way for the present DKE house that was constructed on the same site. What makes this really interesting is the message on the back: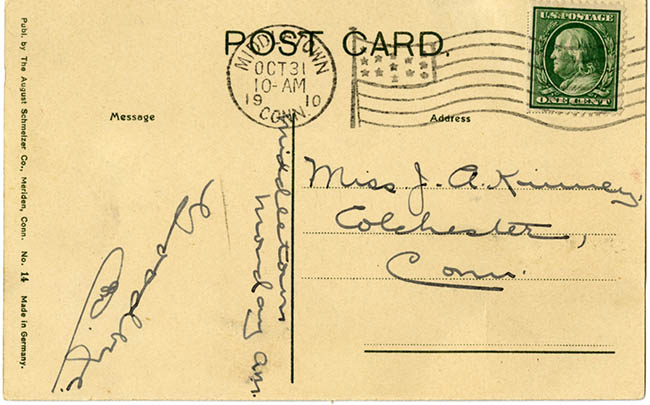 It was mailed Oct. 31, 1910. Why the one lonely word, "Goodbye"? Who was the sender? And what was the relationship of the sender to Miss J. A. Kinney?