Friends of the Wesleyan Library Book Sale November 2
The Friends of the Wesleyan Library will hold their annual Book Sale on Saturday, November 2, 2013 from 10:00 a.m. to 4:00 p.m. at Olin  Library. Over 3500 books will be offered for the bargain price of $1-$5, with special books $10+. Cash and checks will be accepted. The selection ranges from in-depth academic works to popular novels, with recent donations of books about  music, film, engineering, science, and much more. It's always fun to browse and you never know what treasures you will find.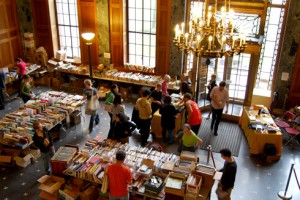 Here's the banner thatWesleyan  student Joy Xiang made to hang in Usdan.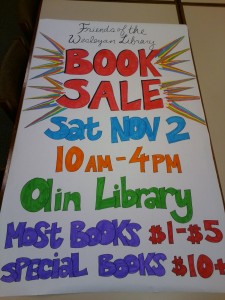 And thank you to the freshman from the Wesleyan men's lacrosse team who helped us move thousands of books for the sale!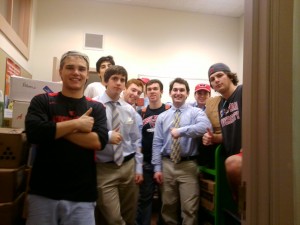 http://www.wesleyan.edu/libr/friends  — https://www.facebook.com/FriendsWesleyanLibrary