Reblogged from: Special Collections & Archives at Wesleyan University. (Go to the original post…)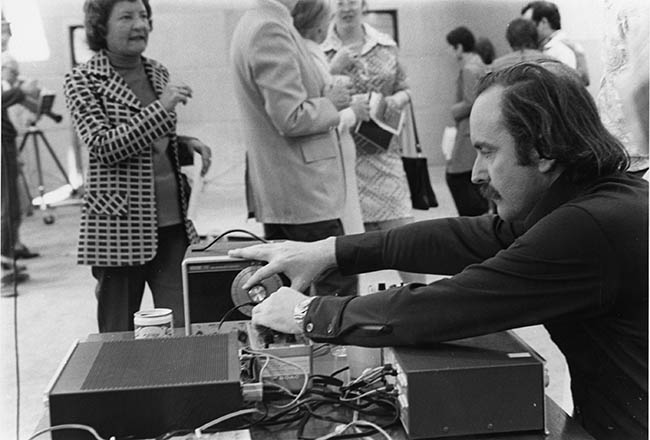 As you may be aware by now, the CFA is celebrating its 40th anniversary this academic year. We worked with Pamela Tatge, Andy Chatfield, and John Elmore to provide a wide range of images from the SC&A collections that will be used to mark the occasion. Forty will be displayed in an online exhibition, Celebrating 40 Years: Center for the Arts Images from Special Collections & Archives on the CFA's flickr page. The CFA also has created a special blog: Celebrating 40 Years: Center for the Arts Stories, featuring 40 alumni stories and memories about the CFA.
The image above was taken on September 15, 1973, during the Open House at the Center for the Arts between  2 p.m. and 5 p.m., in the New Gallery (now the Ezra and Cecile Zilkha Gallery). In this photo is an electronic music performance by Professor of Music Alvin Lucier. He performed "Queen of the South" (1972) and "VIFARB/HYPERB" (1973) that afternoon.