The time is right. Easy, breezy spring is upon us. So, grab a blanket and enjoy a fun, globally inspired picnic with a few friends. Here are a few ideas from my Global Table Adventure, where I cook one meal for every country in the world:
1. Crunchy Jicama & Chayote Salad [recipe]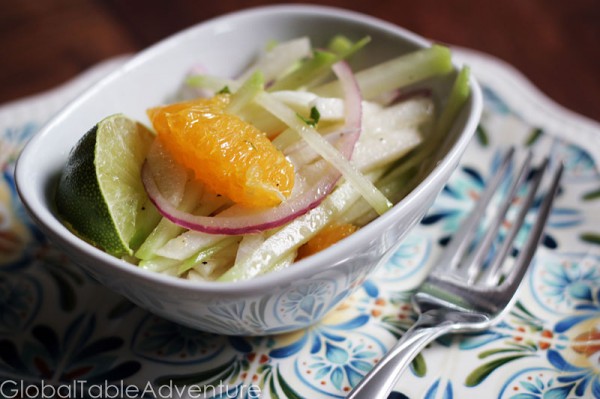 Inspired by the beautiful produce of Central America, this healthy slaw-like salad is easy to make. You can find the jicama and chayote at some supermarkets and nearly all Latino markets. So, dig into a bowl of crispy veggies accompanied by fresh orange pieces and sprinkled liberally with lime juice. It's completely healthy, so you'll still be able to play a game of ultimate frisbee after munching on it.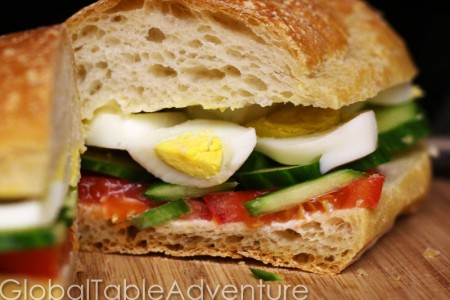 2. Comoros Sandwich [recipe]
This simple sandwich is found in the African archipelago island nation, Comoros. There's nothing to it, just pile hard-boiled eggs, cucumbers, and garden-ripe tomatoes on top of a crusty baguette.  Mayo is optional. It's one of my favorites and as easy as can be. Add tuna if you need a little extra brain food.
3. Watermelon Lemonade [recipe]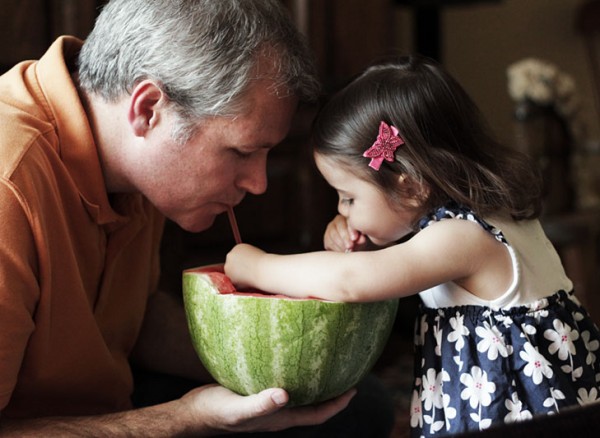 Another treat from Africa, this time from Ghana, where watermelons line the streets during the summer. Our recipe is a great way to use up extra watermelon. Once you have a sip of this pretty pink drink, you'll never go back to generic pink lemonade again.
Enjoy and don't forget the Frisbee!
Sasha (Foppiano) Martin '02