Whether you are a big drinker or not (I'm not), New Year's Eve is a great excuse to educate yourself about international customs and try something new. I've run across several tasty drinks on my culinary tour of the world (I'm cooking one meal for every country in the world at Global Table Adventure)
Here's a quick rundown of some beverages you might try this New Year's Eve:
NON-ALCOHOLIC DRINKS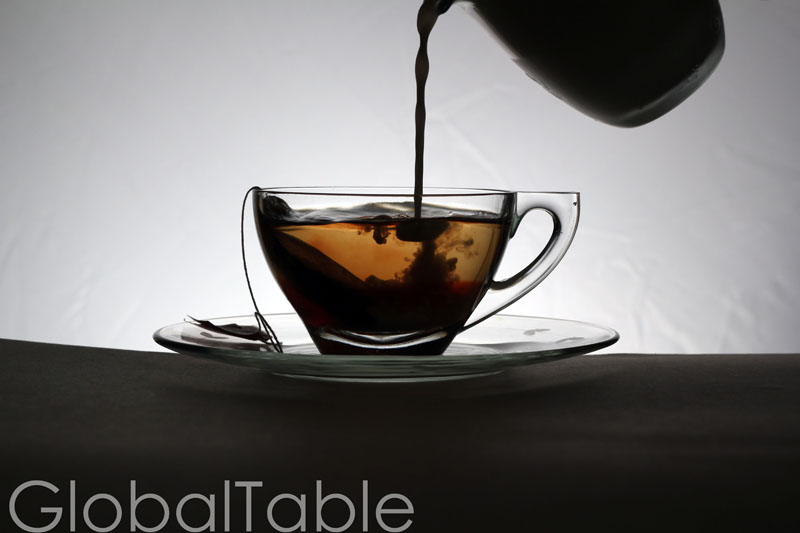 Bosnian Coffee (recipe)
Much like Turkish coffee – an espresso sized cup of coffee goodness. Recipe includes a video of how to make it.
Butter Tea (recipe)
This Bhutanese drink is exactly what it sounds like, although usually made with Yak butter. Take a look and enjoy!
Iced Hibiscus Drink with Pineapple (recipe)
This drink is popular throughout many parts of Africa, but we made it for our Burkinabe meal.
Spiced Papaya Milk (recipe)
Many people in hot northern Chad enjoy this creamy and refreshing blend of papaya, milk, cardamom and ginger.
Avena – Colombian Oatmeal Smoothie (recipe)
You can make this one ahead and pull it out when needed – perfect for brunch (you know, if you slept in and need a healthy pick-me-up) – a blend of oatmeal, milk, cinnamon and more.
Kompot (recipe)
Dried fruit stewed with sugar, then served over ice. Refreshing way to celebrate the holidays, eastern European-style .
DRINKS WITH ALCOHOL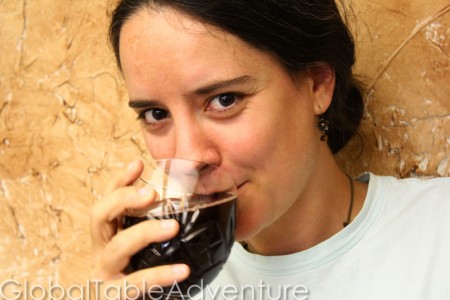 Bambus (recipe)
If a Croatian has a bottle of bad wine they'll use it to make Bambus – a blend of red wine and fizzy coca cola. The sweet cola really covers up any sour flavors… plus the bubbles make this drink festive!
Gløgg (recipe)
Mulled wine, the go-to winter drink in Denmark – loaded with cinnamon sticks, orange peel, cloves, and more. Perfect after a long winter's walk.
Mojito (recipe)
If you have the winter blues, try this fresh Caribbean/South American drink – made with fresh mint, rum, and sugar, it's strong so if you usually like sweet drinks, stay clear or adjust the recipe.
Spiked Coconut Water (recipe)
Here's another drink from the Caribbean, full of healthy coconut water, rum, and lime juice. One of my top favorites and recommended by Jimmy Buffett.